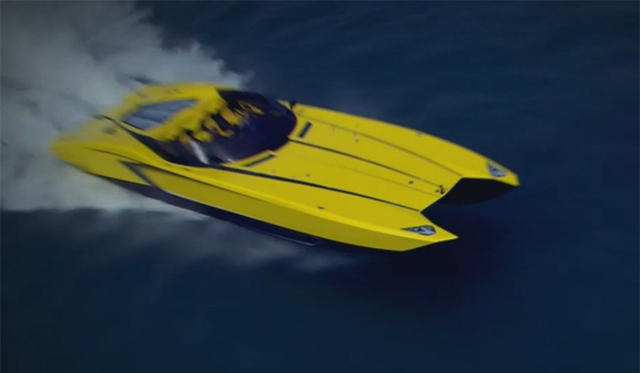 What happens when you own a stunning Lamborghini Aventador LP720-4 50th Anniversario Roadster and want a speedboat to match? Well, you have a boat custom built to mimic the aggressive styling of the Aventador of course!
That is what the following U.S. owner did when customising a 48-foot MTI racing boat. The boat has been finished in the same shade of yellow as the Aventador and features similar styling, including the headlights, taillights and interior. As part of CNBC's 'Secret Lives of the Super Rich' series, the crew took a look at the stunning custom speedboat dubbed 'Raging Bull' and organised a little race between the two!
While the race isn't really representative of the speed of the Aventador, seeing this custom boat up close is quite a thrill!