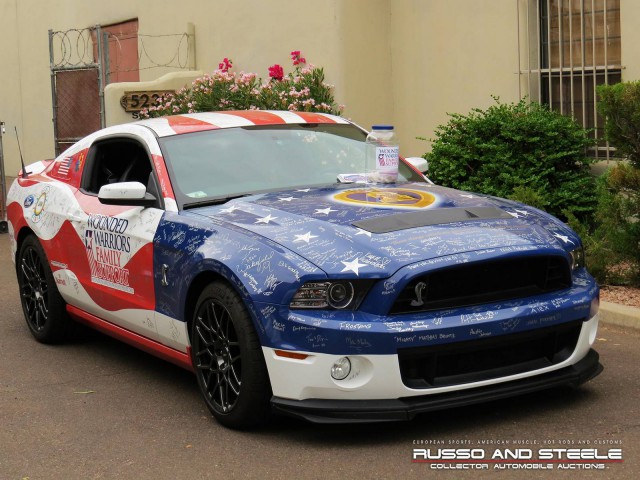 A couple of years ago, the Wounded Warriors Family Support organisation created a very unique 2011 Ford Shelby GT500 to raise vital funds for its work.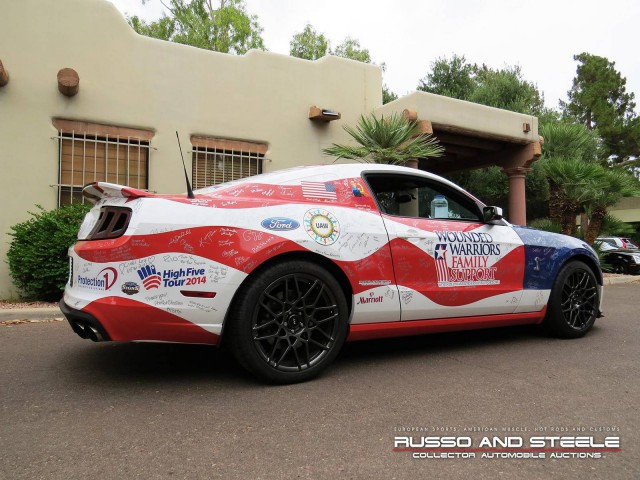 The completed car features the signatures of American veterans from the army, navy and air force as well as their family members and supporters. Back in early 2012, it managed to sell for an impressive $1,000,200.
While the car is indeed the previous-generation Mustang, its American flag themed paintjob helps to ensure that it still turns heads wherever it goes. Its most recent outing was at the Russo and Steele Auction house!