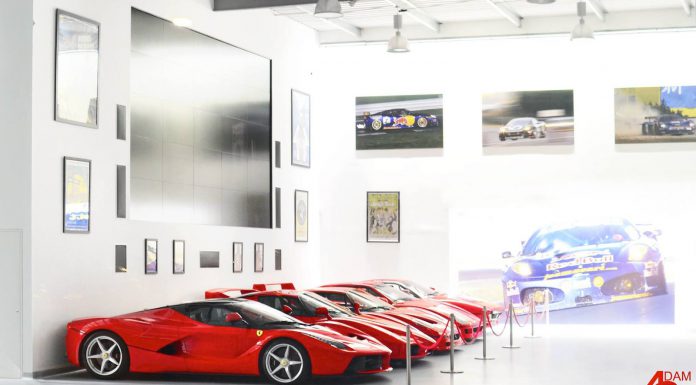 Ferrari are known to build some of the most desirable and capable cars in history. Over the past few decades a handful of extra special halo cars were produced and each and every one redefined the industry.
The 288 GTO, F40, F50 and Enzo have cemented their places in the history books and the latest and most technologically advanced Ferrari to date has joined the line-up. The entire group of range-topping cars have been seen for the first time together in the United Kingdom and were photographed by Adam3046 Photography!
The Ferrari LaFerrari gets a 6.3 liter V12 which is connected to an electric motor similar to the system on the McLaren P1. The Ferrari F150 V12 has an output of 800 hp at 9000 rpm and 700 Nm at 7000 rpm while its electric motor has a maximum output of 163hp and 270Nm of torque. That delivers a total combined power output of 963 hp, allowing the new LaFerrari to do 0-100 km/h in less than 3 seconds, 0-300 km/h in 15 seconds and a top speed in excess of 350 km/h.