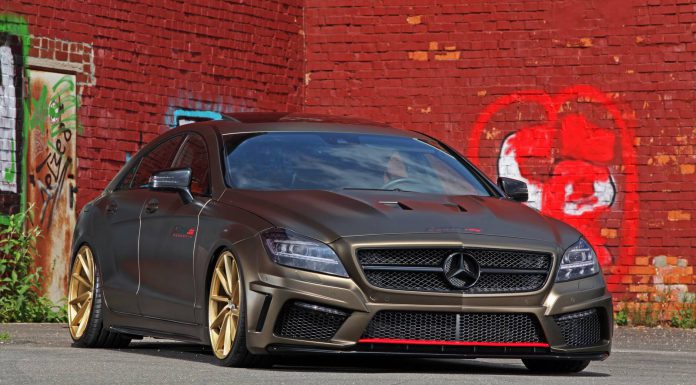 The following creation you're looking at from Fostla.de is one of the most outlandishly modified Mercedes-Benz CLS's you'll ever come across. With a huge away of visual and engine modifications, this CLS is really unlike any other on the roads today.
This particular CLS is the 350 CDI model. Consequently, it features an engine delivering 265 hp. However, Fostla.de have managed to up that to 310 hp and 700 Nm of torque thanks to some tweaked engine software. Of course, the Optik Paket is much more focused on looks than performance.
The first thing you'll notice is the wrap. It is called gold-matte metallic and adds a really unique bronze tint to the car. Fostla.de has then fitted a set of Vossen CVT wheels which have been power coated in matte gold and which measure 20×9 at the front and 20×10.5 at the rear.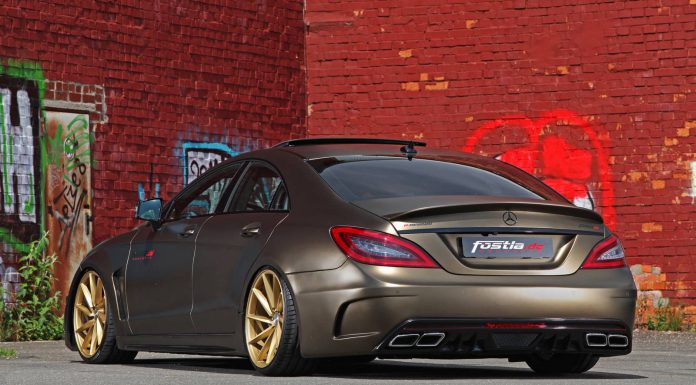 Helping to complete the changes is a complete Prior Design PB550 Black Edition aerodynamic kit.