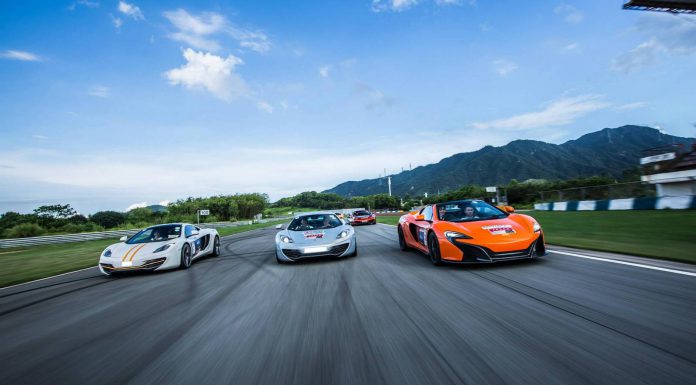 McLaren Hong Kong recently held an epic track day event at China's absolutely epic Zhuhai International Circuit!
As you can probably guess, Hong Kong is no stranger to the impressive supercars from McLaren. Consequently, a host of stunning examples attended the track day with four McLaren 12Cs and a single, orange McLaren 650S Spider making up the field.
When the 650S launched at the start of the year, McLaren initially planned to offer it alongside the 12C and P1. However, demand for the 650S proved so high that the British manufacturer decided to prematurely end 12C production and focus on the 650S instead.