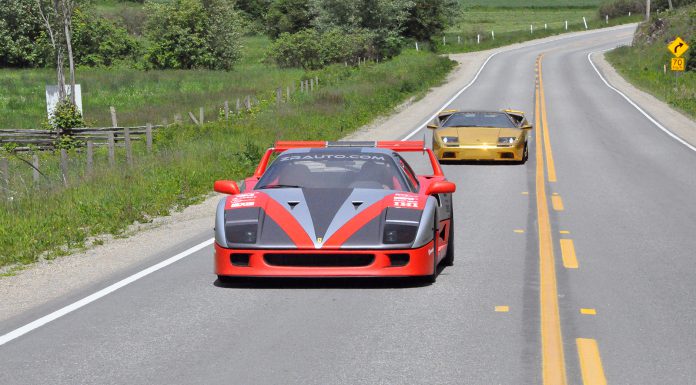 We recently joined ZR Auto on a weekend rally in Western Canada's Okanagan region. Team ZR Auto began their journey in Calgary, Alberta, driving over 1,000 km to Osoyoos, British Columbia.
ZR Auto brought a crew of 40 cars to the event, including their Edo Competition Ferrari F40 LM Spec, gold-chrome Lamborghini Diablo, numerous 458 Italias, Gallardos, Porsche 911s and more.
[youtube]https://www.youtube.com/watch?v=8KOdh7VVXaQ[/youtube]
Follow along as Team ZR Auto takes on the mountain roads to Osoyooos, and then the rally weekend.
[youtube]https://www.youtube.com/watch?v=fay8QRf3Zu0[/youtube]