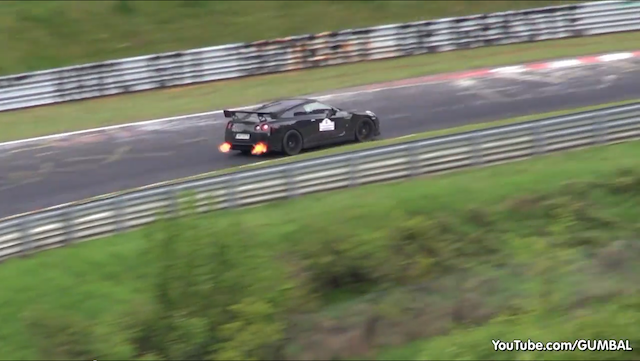 The Nissan GT-R is a brutal track car and one that will casually shrug off supercars worth many times its asking price. While the car is so very speed focused many have criticised it for being a little sterile and lacking in emotion. One way that could be overcome is to modify the car.
[youtube]https://www.youtube.com/watch?v=LVloaFtd8tI[/youtube]
The sensation of speed and involvement is dramatically impacted by the sound of a car. The owner of this GT-R installed a straight pipe system of which a side effect is the car spitting flames on downshifts! Enjoy the video.