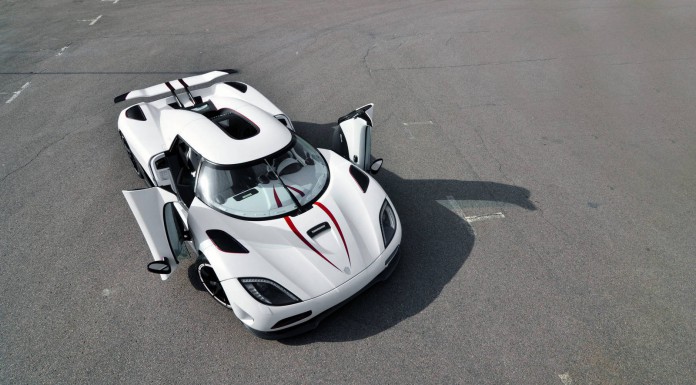 A spectacular Koenigsegg Agera R recently hit the Nurburgring and we were on hand to capture it at full throttle and really sounding like the god of thunder!
[youtube]https://www.youtube.com/watch?v=Wwi26vZ6Esc[/youtube]
It is understood that this is an Agera R straight from the factory and hit the track as part of a recent record lap attempt around the famous German race track. As you could imagine, the Swedish hypercar looked extremely fast!
When you look at the spec sheet, it's no wonder why the Agera R sounds so good. It is fitted with a twin-turbocharged 5.0-litre V8 engine which runs 28 bar of pressure. On regular 95 octane fuel, it manages to deliver an exceptional 960 hp while on E85 bio-fuel, that power figure soars up to 1140 hp! Incredible though, the Agera R engines passes worldwide emissions standards as well as maintaining a 16mpg fuel economy rating. Power is routed to the rear wheels through a 7-speed dual clutch gearbox. It combines a dry and wet clutch system for ultra-quick shifts. It is lighter, faster and more reliable than similar gearboxes.