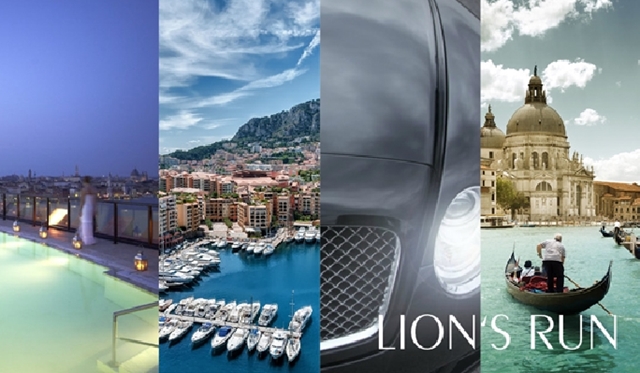 Connecting car enthusiasts with unforgettable adventures is a recipe for success. Take Gumball 3000 and GoldRush Rally as two examples. Thanks to great demand and a strictly limited number of participants, there is always a market for similar organizations to offer such supercar gatherings.
One of the latest organizations in Germany organizes the Lion´s Run 2014 which is sponsored by one of the most famous nightclubs of the world – the P1. The 2,700 km long route crosses the most beautiful regions of Europe over 8 days from 14th to 21st of June 2014.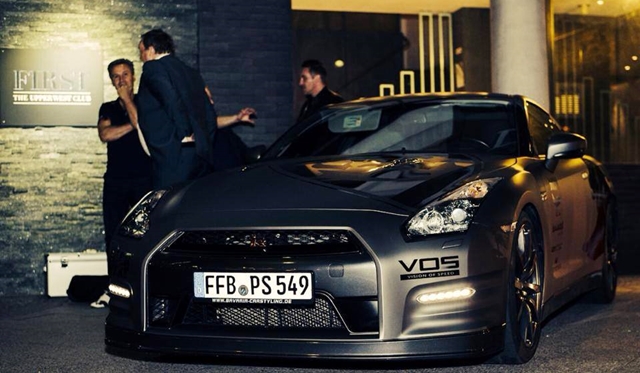 Different from Gumball 3000, there will be no time keeping, any speeding awards or even numbers on the participating cars. In order to meet the requirements of the police and the STVO Germany, the participation is always limited to 35 cars. Furthermore Lion′s Run not only brings the participants to the most luxurious cities in Europe, but also offers you an unparalleled experience of lifestyle and indulgence so that the only obligatory goals are to collect unforgettable memories, enjoy, network, drive, relax and party!
This year, the official route across 6 countries filled with parties, amazing checkpoints and VIP hospitality. The participants from Germany and Switzerland will pass Munich, Zurich, St. Moritz, Milan, Monaco, St. Tropez, Venice and Zagreb where they can enjoy stunning sceneries, winding roads, exclusive world class party locations, finest food & lifestyle, great company and exclusive 4 and 5 star hotels.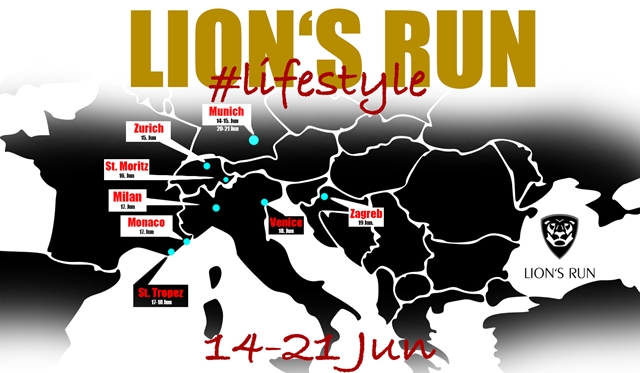 Due to demand, the list of participants is completely filled with 35 ambitious supercar enthusiasts. Some of their exclusive cars include a Novitec Rosso Ferrari 458 Spider, a wine-red Aston Martin DBS, various Audi R8 V10 models, some modified Nissan GT-R, a Brabus Mercedes-Benz SLS AMG, a McLaren 12C and a Maserati GranCabrio MC. Take a look at the website of the Lion´s Run to see the entire list and all details regarding the route.