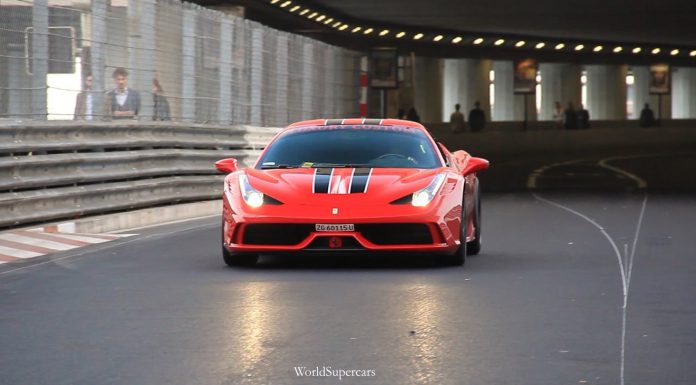 The Ferrari 458 Speciale is a serious speed machine. The car is an evolution of the hugely popular and already stunning 458 Italia with every aspect turned up to 11! Considering just how good the regular 458 Italia is, and the fact that the 458 Speciale is more powerful and features a host of new driver focused features, it isn't hard to understand why the Speciale has garnered such praise.
[youtube]http://www.youtube.com/watch?v=YmjaxSsWxFw[/youtube]
The car sounds just as aggressive as it looks, but for a few this is still not raw enough! Recently in Monaco a Speciale was seen, and heard, tearing around the principality armed with a Capristo Exhaust. As you can see from the video above, this is one seriously loud Ferrari!