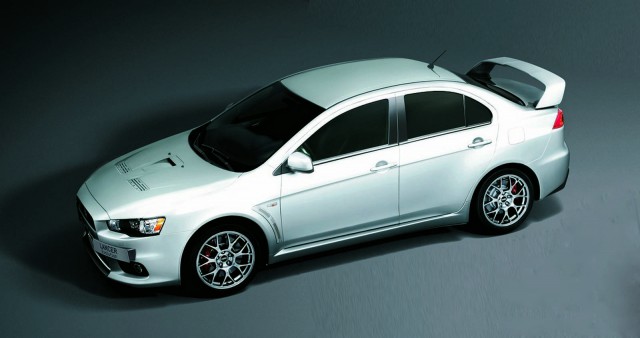 A couple of months ago it emerged that production of the current Mitsubishi Lancer Evolution X would cease at the end of the year. With no successor announced, it is likely that when the Evo X goes down, the entire Mitsubishi Evo dynasty will as well.
However, Mitsubishi Motors of North America has confirmed that production of the Lancer Evolution X will continue for at least another year in the United States.
While recently speaking with AutoGuide, Amanda Savercool from Mitsubishi's US operations said, "At least for here in the U.S., Mitsubishi Motors North America, Inc. (MMNA) is committed to introducing the 2015 model year Lancer Evolution. Production of North American-specification Lancer Evolution models for the 2015 model year will commence in July 2014."
Currently in its tenth iteration, the Mitsubishi Lancer has continually rivalled the Subaru WRX STI and since it first hit the market in 1992, a total of 92,000 examples have been sold domestically (in the U.S) and 154,000 across the globe.
While production of the Evo may live on for another year, its future after that is very uncertain. As a matter of fact, Mitsubishi is planning to rebrand itself as a manufacturer of eco-friendly vehicles and the performance oriented Evo unfortunately doesn't fit the description. Instead of continuing production of it into the future, Mitsubishi will likely turn attention to creating electric and hybrid cars.
[Via AutoGuide]