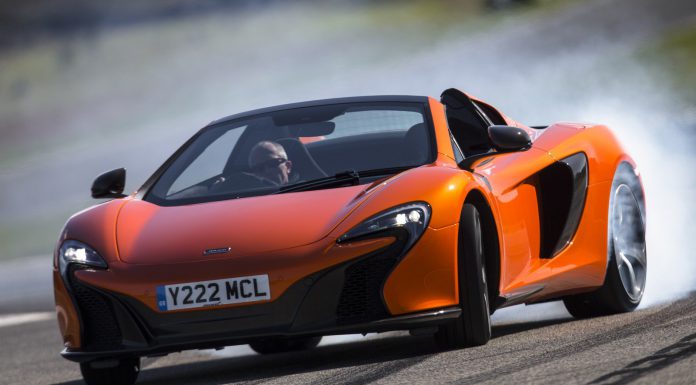 McLaren has confirmed that in 10 years, all of its models will be hybrids and at least feature some basic form of hybridisation.
While speaking with Edmunds in relation to the upcoming McLaren P13 sports car, McLaren Automotive CEO Mike Flewitt also confirmed that down the road, the British manufacturer will offer two or three mainstream sports cars as well as more unique models like the P1 "or perhaps even a full-electric car".
While on the subject of the upcoming P13, it can be confirmed that the new model will be unveiled at the Geneva Motor Show 2015 in early March next year. It will then hit the market in September of next year and cost two-thirds that of the 650S ie. 135,000 pounds. Additionally, Flewitt has previously confirmed that the P13 will use a variation of the 3.8-litre twin-turbocharged V8 engine used by the 650S and P1 and previously, the 12C. While it will be the least powerful car in McLaren's line-up, Flewitt is confident it will be the best driver's car in its segment.
"McLaren is consistent. It will be the best driver's car in its segment. That's what we do. All our cars have low-capacity powerful turbo engines and are light and have a carbon fibre tub.
"If you saw the P13′s tub and the P11′s (12C and 650S), they are different but made on similar principles. Both are two-seaters, both mid-engined, but with different engines and suspensions. That's how the 650S will justify its premium.
"All our cars will use the V8, with the same block dimensions and bore centres, so it's a related version in the P13. After all it's only three years old, and has lots of development left in it," said Flewitt.
Designed to compete directly with the Porsche 911 Turbo S, the McLaren P13 will also maintain similar steering feel to the 650S and P1.