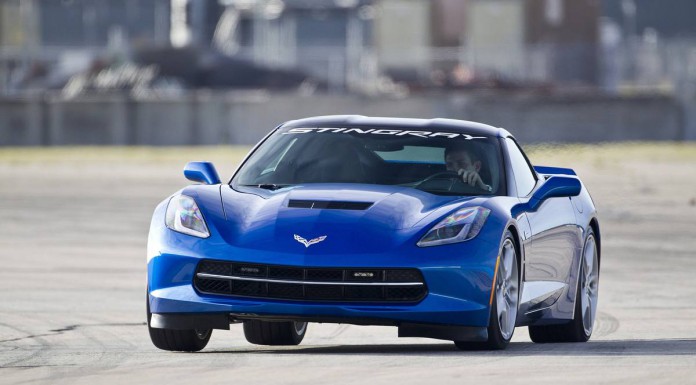 The official ordering guide for the brand new 2015 Chevrolet Corvette Stingray has just leaked online.
The most significant change for the 2015 model year Corvette Stingray is the availability of a new eight-speed automatic transmission. The new transmission is 5 per cent more efficient than the current six-speed auto unit and importantly, weigh 4 kg less. The weight savings have been achieved thanks to the use of magnesium along with lightweight aluminium.
While the new 8-speed 'box is a single clutch, Chevrolet claims that it actually provides faster upshifts than the PDK transmission from a Porsche 911. The new order guide reveals that this new transmission comes with a 2.41 limited-slip differential.
The next most important upgrade found on the 2015 Chevrolet Corvette Stingray is the inclusion of the Performance Data Recorder previewed earlier this year. The Performance Data Recorder is an industry first system combining video recording functionality with a selection of telemetry details overlayed on the screen and combined into the infotainment system. The Performance Data Recorder was created in collaboration with Cosworth.
A host of new visual options are also available for the 2015 Corvette. First off, we have the ZF1 Appearance Package which includes 19-inch front and 20-inch rear wheels and tyres as well as a Z51-style rear bootlid spoiler. Additionally a Carbon Fiber Ground Effects Package is available which includes a new front splitter, rear spoiler and rocker panels.
Finally, Shark Gray and Daytona Sunrise Orange replace Lime Rock Green Metallic and Cyber Gray Metallic on the paint options list.