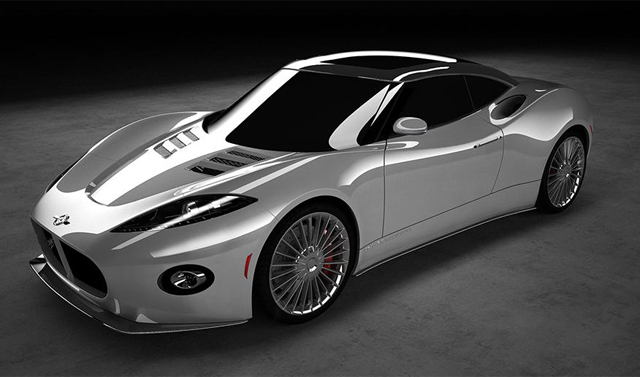 Prior to the Spyker B6 Venator hitting the production line next year, official renderings showing the production spec car have just emerged. Thankfully, the road-going B6 Venator retains the vast majority of the head-turning design elements of the concept and consequently, is utterly gorgeous.
The changes between the Spyker B6 Venator concept and the one presented here are consequently very minor. Some of the subtle changes include smaller front fog lights, some air vents on the hood while the rear end has been slightly subdued for road use.
Underneath the Spyker extravagance, owners will get an all-aluminium chassis. The engine is a transverse mounted V6 producing 375 hp to the rear wheels via a 6-speed semi-automatic gearbox. Essentially designed to compete with the Porsche 911, the B6 Venator Coupe was soon followed by a convertible variant in the middle of last year. It is unclear if the convertible will make it to production but if it does, expect it to carry a premium of around $10k.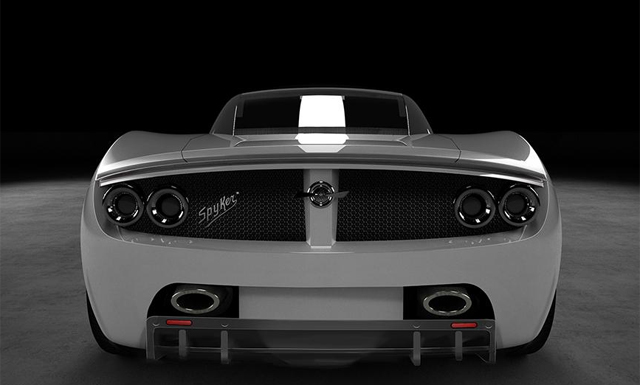 Despite the potent powertrain, aluminium chassis and extravagant exterior and interior, the Spyker B6 Venator is expected to cost just $135,000 in the United States.
Alongside this confirmation, Spyker also recently revealed its plans to eventually have a three-car lineup with the B6 Venator as the entry-level car. It is proposing to launch a brand new C8 Aileron as well as a new SUV in the coming years.
[Via Autoweek]