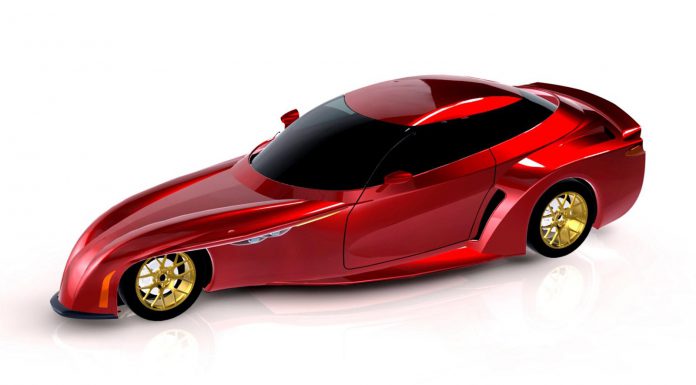 The original Nissan DeltaWing endurance racer is one of the most identifiable racing cars created in the past few decades. With its unique arrowhead shape designed to dramatically reduce drag while still maintaining precision handling, the DeltaWing has captured the imagination of everyone from kids to automotive engineers.
When Nissan decided to part ways with the project, DeltaWing Technologies was formed to take over the reins of the project. Now the company owned by Don Panoz and Chip Ganassi, two American racing heavyweights, have released a single image depicting how a DeltaWing inspired road car could look.
Just like the racing car, a road-legal DeltaWing would have significantly less drag and consequently use a lot less fuel than a conventionally shaped road car. Additionally, the thin front end also means the car would weigh less. As a matter of fact, DeltaWing Technologies believes the car would be 35 per cent lighter, use 35 per cent less fuel and require 35 per cent less horsepower.
DeltaWing wants to partner with large automakers to help make the car a reality.