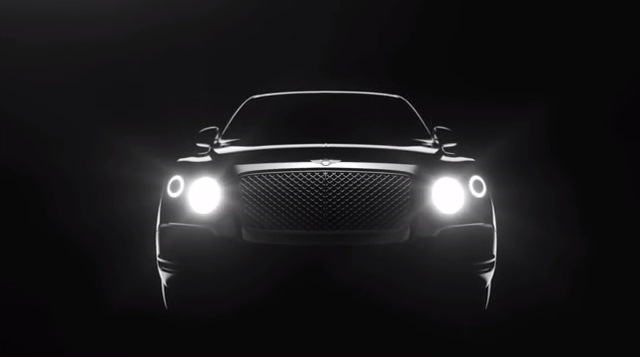 Following the release of the first teaser image about two months ago, Bentley has again teased its upcoming luxury SUV with an intriguing new video outlining some of the key design features of the redesigned SUV.
[youtube]http://www.youtube.com/watch?v=r7Q1bJvZdTU[/youtube]
Compared to the original Bentley EXP 9 F Concept, we've known for quite some time that the production-spec Bentley SUV would look quite different. As a result, it features a prominent grille instantly recognisable as one from Bentley as well as dual front headlights and each side, like on other Bentley models, as opposed to the single-lens arrangement which was featured on the EXP 9 F concept.
The video also shows a few other key design areas of the new Bentley SUV including its wheels, rear quarter panels and roof line. While these don't reveal much, it is evident that the rest of the design will be dramatically different from the EXP 9 F Concept.
According to Bentley, the SUV will be the most powerful and luxurious SUV to ever grace the market and will follow the brand's hallmarks of luxury, performance, quality and craftsmanship. Chairman and Chief Executive at Bentley Motors, Dr. Wolfgang Schreiber, claimed it "will create a completely new segment in the SUV market," during a press conference in London.
Production of the Bentley SUV will begin in 2016 with a range of engines before a plug-in hybrid option is made available for 2017.