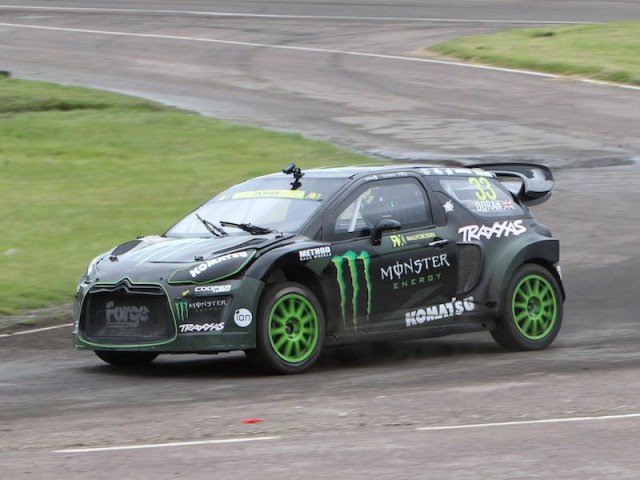 The second round of the FIA World Rallycross Championship took place at the Lydden Hill circuit in Great Britain this weekend. Ford Olsbergs MSE driver Andreas Bakkerud won this round ahead of Robin Larsson in his Audi A1 Supercar while Britain's Andrew Jordan took the final place on the podium in the Super Car category.
There was a strong turnout including wild cards like Tanner Foust who finished in fifth after a heavy battle between him and Petter Solberg. Foust a two-time Formula Drift champion gained 2 points from this round. Bakkerud now leads the standings in the Super Car category with 49 points ahead of Solberg who has a total of 46 points. Topi Heikkinen who finished the race in fourth yesterday is third on the standings with 44 points.
In the Super1600 category, Russia's Sergej Zagumennov claimed the win for the second time in a row and now leads with 9 points. Ulrik Linnemann and Kasparas Navickas finished in second and third places respectively. The TouringCar category win went to Daniel Lundh in his Volvo C30. Second in this class was Solberg's close ally Anders Braten while Tom Daniel Tanevik finished in third.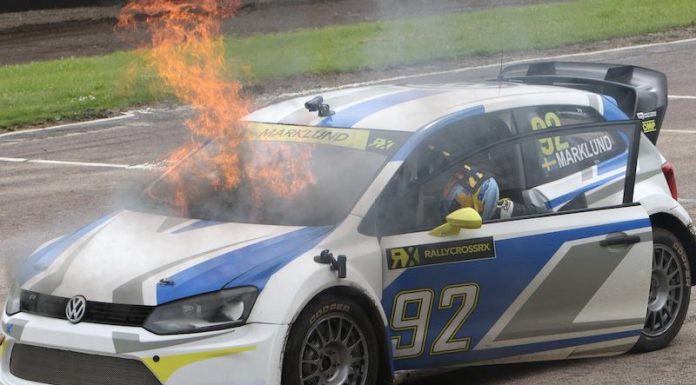 RX Lites Cup which is a support category for World RX was won by 16-year old American Mitchell DeJong who used this round to prepare for his US season debut during X Games. Round 3 of the World RX will be held in Norway on June 14.
Drivers' Quotes:
Bakkerud:
This is a dream come true. We didn't make a mistake, we had a clean run and it was a close fight until the end. I even won the Monster Energy Super Charge Award and to have two trophies feels good! But now I'm concerned… I promised Norway's biggest broadcaster that I would grow a moustache for my home round in Hell next month if I was leading the Championship after Lydden so now I must stick to my promise and grow a moustache!
Larsson:
I'm actually very surprised to be here and in second place. The car has been fantastic and apart from a broken gearbox, it's gone perfectly. We had a good start in the final and I couldn't believe I was leading for most of the race. It's been an awesome weekend!