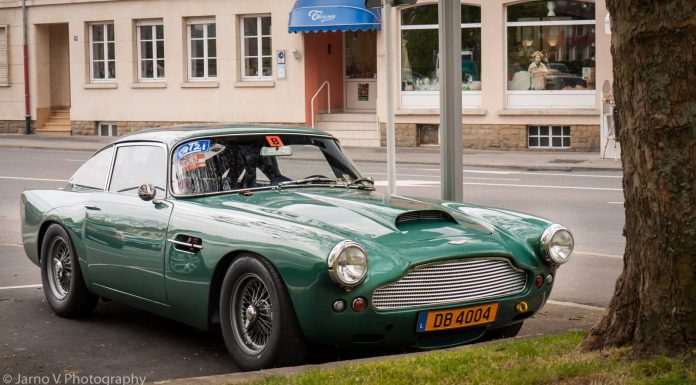 Aston Martin is a marque that has an illustrious history and one that has created some of the most beautiful and sought after cars to date. Made famous by non-other than Secret Agent James Bond, the DB5 flickers into our minds when we with of Aston Martins of old.
The DB4 Series 3 was conceived in 1961 and looks quintessentially British with it long sweeping coupe shape, wire wheels and ubiquitous Aston grill.
This fantastic classic was seen in Luxembourg by Jarno V that sent in these brilliant images of the car!