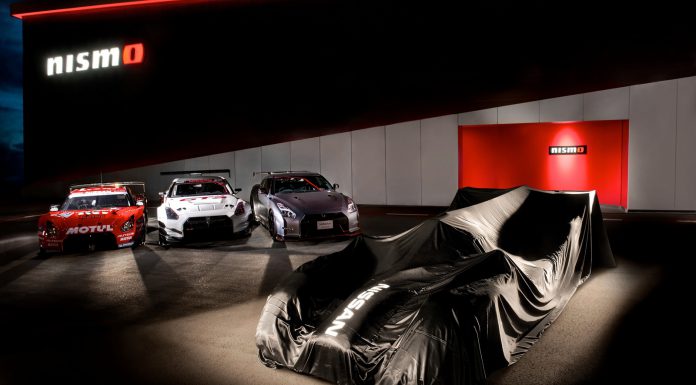 With Porsche competing in the LMP1 category during the FIA World Endurance Championship and entering at Le Mans this year, the segment is more exciting than it has been for quite some time. However, 2015 will be even more exciting with Nissan confirming it will enter its yet unrevealed Nissan GT-R LM Nismo into the LMP1 segment to compete against Audi, Porsche and Toyota.
[youtube]https://www.youtube.com/watch?v=bCRw_Nq8L-I#t=73[/youtube]
Nissan claims that its main objective is to win the legendary 24 Hours of Le Mans and it will enter two prototypes in the LMP1 category in the 2015 World Endurance Championship.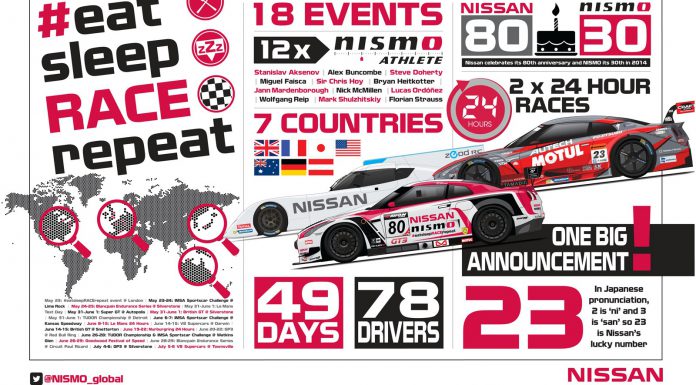 While Nissan has only teased its 2015 entrant, Nissan's Chief Planning Officer and Executive Vice President Andy Palmer revealed that it won't look like the Porsche, Audi or Toyota entrants and that Nissan wants to be the "bad boy" of the class.
"We want to win in a very different way to that of our rivals. We won't be turning up in a vehicle which is a basically another hybrid that looks like another Porsche, Audi or Toyota – they all look the same to me – our intention is to do something that is a little bit different.
"Believe me, I think this is the car that will go down in the annals of time and be one of those cars which will be long remembered, not only for the fact that it will have won Le Mans but also that it reset the real meaning of Nismo as a link between success on the track and success on the road," Palmer said.
[youtube]https://www.youtube.com/watch?v=r05BhTXoqL0#t=195[/youtube]
Nissan has yet to announce its driver line-up, but more details will inevitably become available in the coming months.
With the addition of the Nissan GT-R LM Nismo, Nissan will be competing in Super GT, LMP2, GT3 racing, V8 Supercars and LMP1.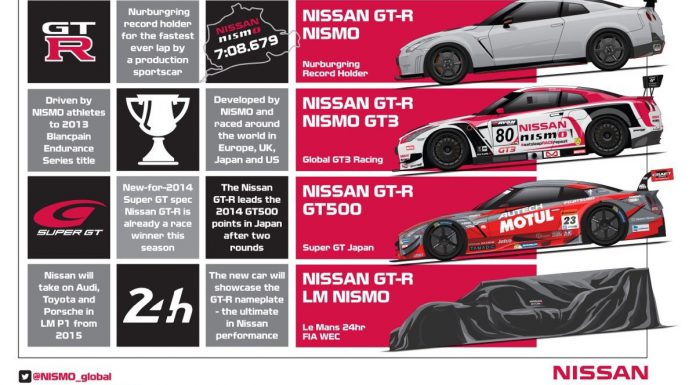 [youtube]https://www.youtube.com/watch?v=LtCmK_gugpE#t=57[/youtube]