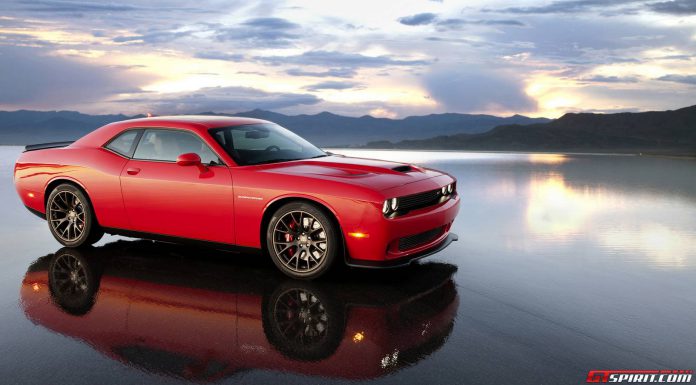 Even though Dodge has yet to reveal final power figures for the insane 6.2-litre supercharged V8 Hellcat engine found in the new Challenger SRT Hellcat, we know it is the most powerful V8 the manufacturer has ever created with over 600 hp on tap. Alongside Tuesday's official release of the car, Dodge has revealed the following video looking at it.
[youtube]https://www.youtube.com/watch?v=VhEcTRhIM3c#t=101[/youtube]
The mechanical updates found on the 2015 Dodge Challenger SRT Hellcat include a crankshaft made out of forged steel, as well as forged alloy pistons and connecting rods and heat-treated aluminium-alloy cylinder heads.
With its release, Dodge announced that it will get a TorqueFlite eight-speed automatic transmission and new Pirelli tyre technology with Y-Plus rated four-season tyres. The 2015 Dodge Challenger SRT Hellcat gets the largest front-brake package ever offered on a Chrysler Group vehicle; 390-mm (15.4-inch) Brembo two-piece rotors with six-piston calipers up front.
Design changes include a new front fascia and all-new vertical-split grille. It gets a larger, power-bulge aluminium hood with a dedicated cold air intake much like the original Viper coupe.
The hood comes standard in body color and is available in a Satin Black finish. The quad projector headlamps are new too as is the larger front splitter and supercharger fender badges. The rear gets a split tail-lamp design and new rear fascia. However, the inner most drivers side headlight also acts as a ram air intake feeding the engine will cool air! The diffuser is also a new design as is the taller rear spoiler.