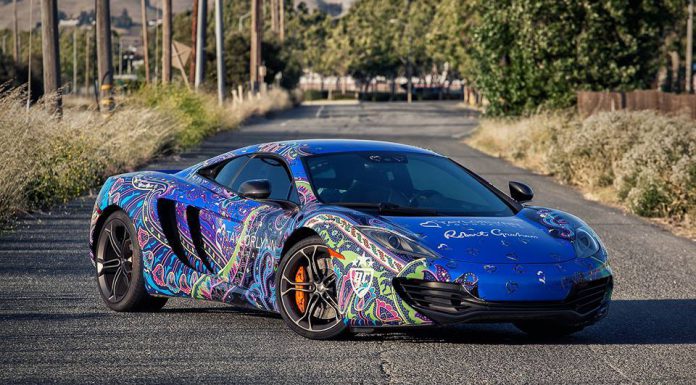 The Taylor Lynn Foundation, a charity centered around enriching children's lives, has been a mainstay on goldRush Rally for a few years now. Last year we saw the foundation bring a pair of matching McLaren MP4-12C models sporting unique wraps. This year, the twins will be back!
The Taylor Lynn Foundation just released official photos of their new wrap design for goldRush Rally 6, which begins May 31st in Las Vegas, NV.
The charity collaborated with clothing designer and goldRush Rally sponsor, Robert Graham, to design the new wrap for the MP4-12C duo.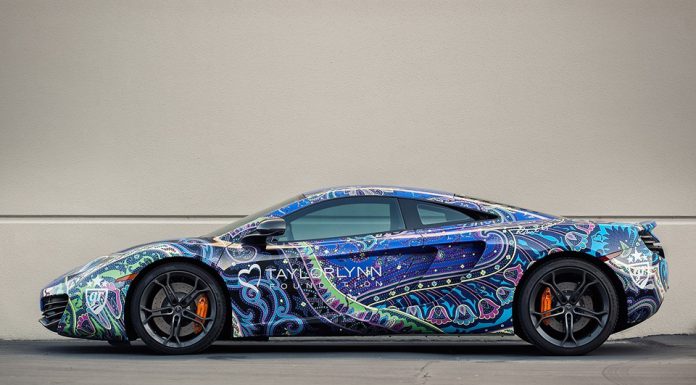 Both cars have been outfitted with a TAG Motorsports/AWE Tuning Exhaust System and are ready to rally alongside the rest of the stunning supercar lineup!
The rally will launch from the MGM Resorts Festival Grounds in Las Vegas. Spectators are asked to arrive around 8am to catch the departure of the rally, en route to New York City!