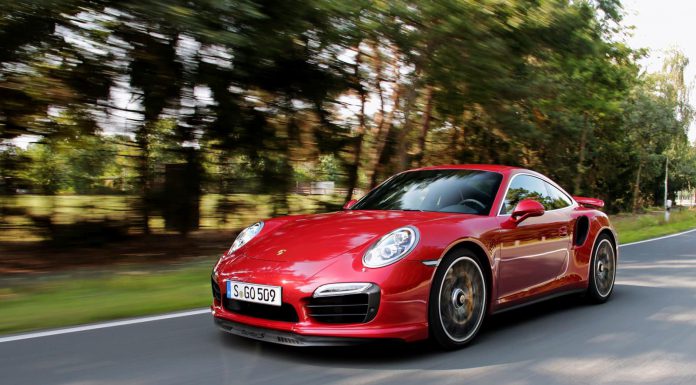 The facelifted Porsche 991-generation 911 is set to launch next year according to the latest reports. As is typically the case with mid-life facelifts in the automotive world, the 2015 Porsche 911 will bring with it a selection of visual and engine tweaks with a new model, the 911 GTS, set to debut also.
At the front, the facelifted Porsche 911 will receive slimmer LED daytime running lights and is also expected to feature active front air intakes which can be opened and closed at different speeds to improve aerodynamics.
The current 3.6-litre flat-six and 3.8-litre flat-six engine utilised in the latest Porsche 911 Carrera and 911 Carrera S will receive new tweaks to improve efficiency due to new European emission standards. As mentioned, the Porsche 911 GTS is expected to debut in facelifted guise and could pump out an impressive 425 hp.
The new Porsche 911 will debut sometime next year and thus go on the market as a 2016 model. Once the facelifted 911 is on the market, expect to see facelifted versions of all existing 911 models including the current 911 Turbo and 911 Turbo S.
Further into the future, a plug-in hybrid Porsche 911 Turbo could be revealed with over 700 hp beneath the skin. Such a car would give Porsche a direct rival to the likes of the Lamborghini Aventador and Ferrari F12 Berlinetta.
[Via Autocar]