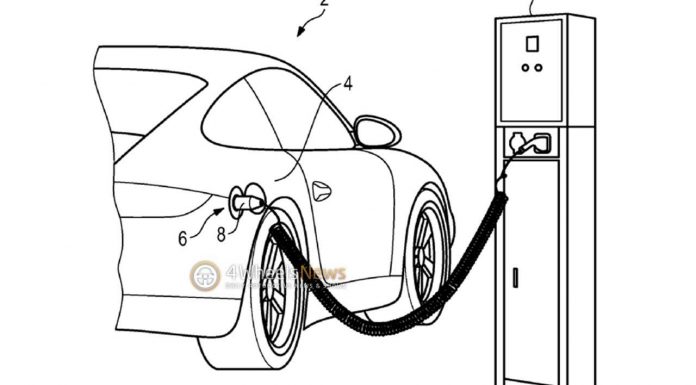 An interesting patent image has emerged online reportedly showing a plug-in hybrid Porsche 911.
The above image speaks for itself but essentially, it shows a 911 plugged in to a power outlet. Porsche has yet to confirm that it is working on a hybrid 911 and the one thing going against this image is that the 911 pictured features the taillights of the previous generation 997 911 rather than the latest gen car which features very slimline taillights.
According to Motor Trend however, a powerful hybrid 911 is on the cards to rival the likes of the Lamborghini Aventador, Ferrari F12 Berlinetta and Pagani Huayra. It is speculated that Porsche could utilise the electric motor from the rear of the Porsche 918 Spyder and fit it into a range-topping Porsche 911 Turbo S model. As a result, such a 911 could deliver upwards of 730 hp and perfectly rival the aforementioned Italian supercar trio.
Importantly, creating a hybrid Porsche 911 Turbo S wouldn't be all that strenuous for the German marque considering that all the required development of the electric powertrain has already been completed with the 918 Spyder. What's more, with many European cities set to become Zero-Emissions Zones, the only way to enable sports cars and supercars from Porsche to maintain their everyday driveability would be to feature a hybrid powertrain capable of running solely on electric power.
[Via 4WheelsNews]