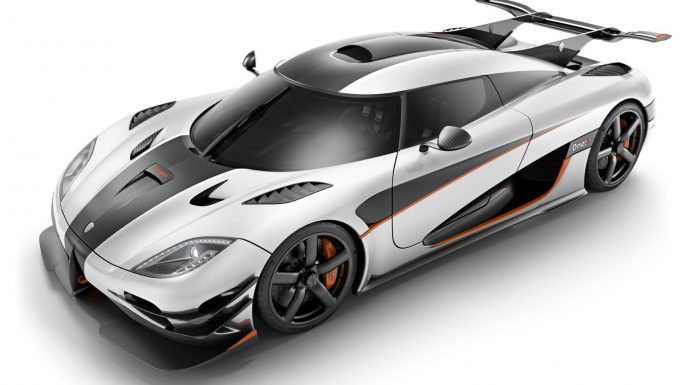 The potent Koenigsegg One:1 will celebrate its dynamic debut at the upcoming Goodwood Festival of Speed 2014 in late June.
The incredible Swedish hypercar, promising a 450 km/h top speed and arguably even more importantly, shatteringly fast lap times, will take part in the Michelin Super Car run at the event and watching the One:1 at full throttle is sure to be a thrill!
Koenigsegg retains its own design Koenigsegg aluminium 5.0 litre V8 unit with, 4 valves per cylinder, double overhead camshafts and variable geometry twin turbochargers for the One:1. Changes over the standard Agera R include a larger bore, up from 91.7 mm to 92 mm. The boost is also increased up to 1.8 bar boost pressure from 1.4 bar boost pressure in the Agera R.
Power figures are truly incredible. The Koenigsegg One:1 delivers a brutal 1,360 hp and revs to 8,250 rpm. Torque is rated at 1371 Nm from 6000 rpm. Total weight is just 1,360 kg which is based on the complete car ready to drive with 50% fuel, 100% fluids and without the driver taken into account. This is a total weight saving of just over 70 kg on the Agera R. As a result, the Koenigsegg One:1 is said to achieve a perfect 1 horsepower to 1 kilogram power to weight ratio.
GTspirit will be at the Goodwood Festival of Speed 2014 and will bring you comprehensive coverage from the event!