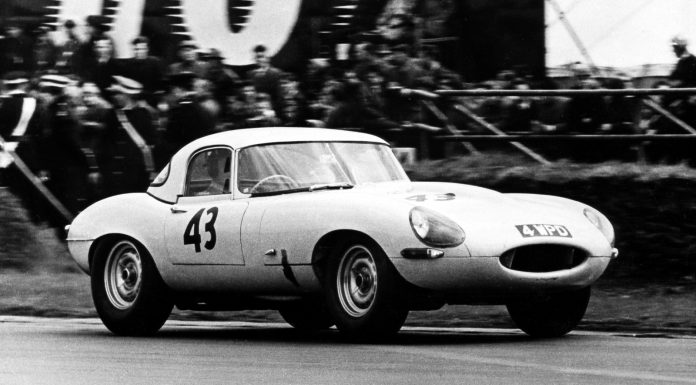 Just a few days ago, it emerged that Jaguar is set to create the remaining six Lightweight E-Types which were never produced from 1963-64 but were planned for production. Now it appears that the six cars won't come cheap understandably with suggestions they'll cost around 1 million pounds each, the equivalent of just over $1.3 million in the U.S.!
Designed to exactly replicate the original Jaguar Lightweight E-Type's, these new ones will feature the same specifications such as the aluminium block 3.8-litre straight six engine of the original as well as its lightweight aluminium body. Originally, this engine delivered 300 hp, compared to the 265 hp of the 'standard' E-Type and was mated to a ZF f speed manual transmission. The original Lightweight E-Types made numerous appearances at Le Mans but with little success.
All up, the new Jaguar Lightweight E-Types will weigh 114 kg less than the original E-Type, just like the 1960's Lightweight E-Type. Customers will be able to choose the exterior colour as well as some trim options.
When discussing the project, Director of the Heritage Business Derek Weale said, "The E-type is an iconic car, and the Lightweight E-type is the most desirable model of all. To be able to complete the intended production run of 18, some 50 years after the last Lightweight was completed, is an opportunity we couldn't miss".
[Via Car Magazine]