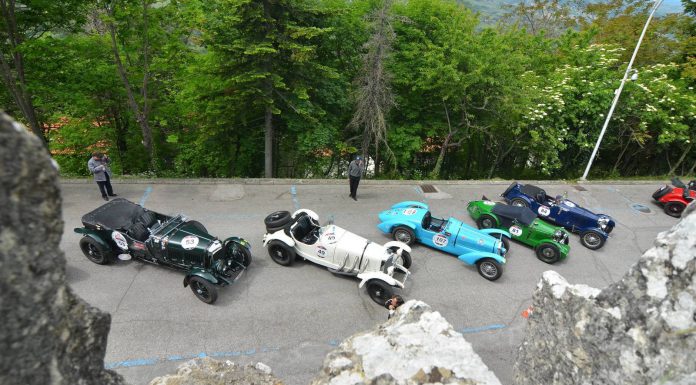 The past few days have been busy! The Mille Miglia 2014 has been passing through Italy at a breakneck pace! The photos below come from day two of the event, Friday 16 May. Following the late arrival into Padova, drivers caught a small amount of sleep before waking the following day for departure at 07.00 am prompt!
The drive took the teams from the spa resort of Thermae Abano Montegrotto just outside the city of Padova to a lunch break in the tiny principality of San Marino. The micro-state is said to be the oldest surviving sovereign state and constitutional republic in the world which makes it a perfect check point for one the greatest historic road races.
The roads to and out of San Marino were beautiful, tight and very twisty testing a number of cars to their very limits. The drivers looked to be taking it all in their stride though with some enjoying spirited country drive. Some of the older cars, such as the red Mercedes-Benz SSK from the Netherlands really needed to work hard to keep the car going in the right gear/right revs.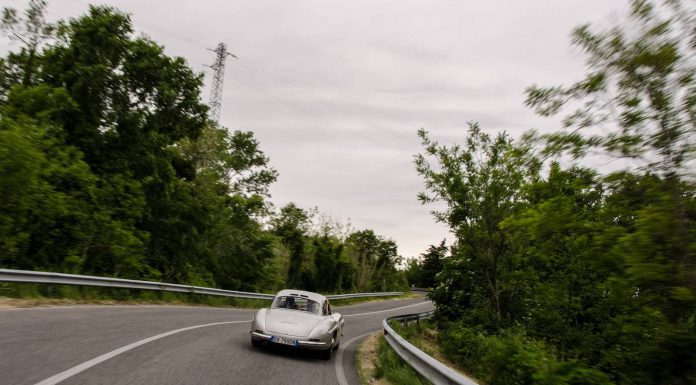 Following departure from San Marino, the Mille Miglia 2014 headed down coastal roads to the harbour town of Ancona. Ancona is one of the biggest seaports on the Adriatic Sea. We had enough time to shoot some pictures of the cars headed through the picturesque city centre.
The day finished with a technical finish just outside of the centre of Rome. As the event is of course timed, the stopwatch for the day ended here. The cars then continue on into the centre of Rome led through by a Police convoy. The traditional podium ramped finish was a unique spectacle for the gathered crowd to witness!
Unfortunately, as is stereotypically Italian, the scene was one of major chaos. The majority of Mille Miglia 2014 chose to skip the photo finish and instead retire to the hotel. In total the cars covered a distance of 710 km on Day 2, the largest distance of the three day event by some margin. The combination of fantastic Italian roads together with high spirits made it one of the enjoyable days of the event!
The gallery of photos gives you a brief insight into some of the insanity. It includes pictures of the Mercedes-Benz entrants as well as some of the other vehicles. It also includes some of the diverse tributes including a Messerschmitt KR200 Bubble Car, a Bugatti Veyron Grand Sport Vitesse and a Lamborghini Aventador Roadster.