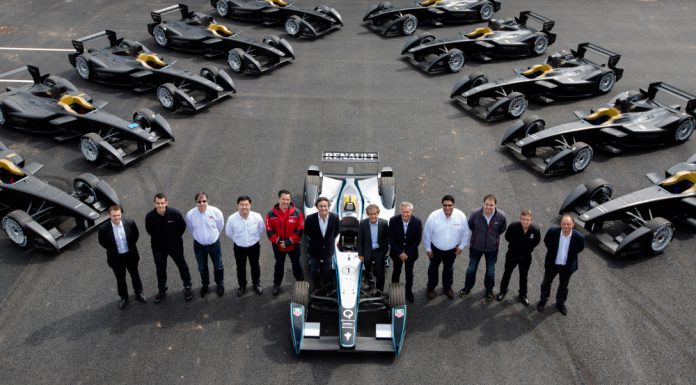 The very first 10 Formula E racing cars have been delivered to the ten teams set to compete in the inaugural season later this year.
Pre-season testing for Formula E is pinned in for Donington Park on July 3rd and by the 15th of July, each of the ten Formula E teams will receive an additional three cars each. If you didn't already know, these cars are the Spark-Renault SRT_01Es. Each team will field two drivers and throughout the race, the drivers will actually swap cars once the batteries run out. It's hoped that the Spark-Renault SRT_01E will only serve as the sole entrant for the 2014 season with teams then encouraged to invest in their own cars for future seasons.
Powering the Spark-Renault SRT_01E is an electric engine delivering a total of 270 hp. However, just 180 hp will generally be on tap with the additional 90 hp coming through a "push to pass" button.
Some very famous names are helping to ensure the racing series is a success with the likes of Lucas di Grassi and Jaime Alguersuari to compete on track. Additionally, Alain Prost, Michael Andretti, Sir Richard Branson and even Leonardo DiCaprio are behind some of the teams.
The first race will take place in Beijing on September 13th.