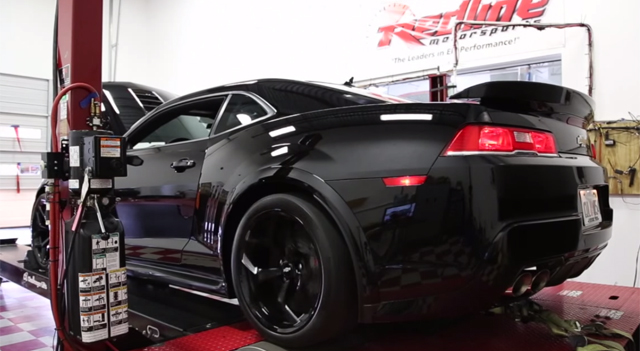 While the 2014 Chevrolet Camaro Z/28 lacks the outright power of some of its rivals, namely those from Ford, it is still an extremely fast car and one of the most ferocious and cheapest, track oriented cars available that actually resembles a traditional car (no Ariel Atoms or BAC Monos here). Additionally, with massive carbon ceramic brakes shared with the new Z06 coming standard in the $75k price tag, it certainly redefines braking performance for its price.
[youtube]https://www.youtube.com/watch?v=7GI4J45mboc#t=74[/youtube]
In order to see just how powerful the Z/28s massive naturally-aspirated 7.0-litre V8 engine is, the crew over at Redline Motorsports hooked it up to the dyno and it put down some impressive figures. It managed to record 455 hp and 420 lb-ft of torque at the rear wheels. To put this into perspective, it's just a 10 per cent drivetrain loss with the engine itself delivering 505 hp and 481 lb-ft of torque.