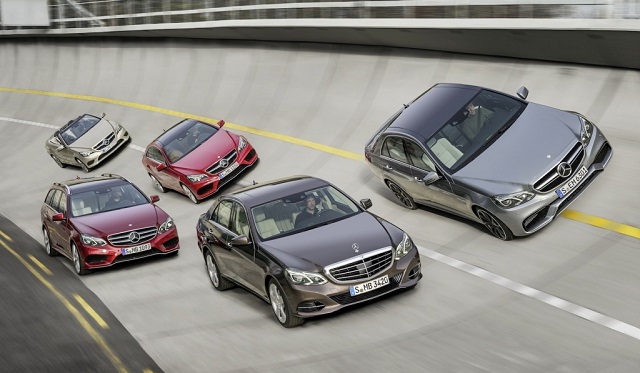 The very first details about the next-generation 2017 Mercedes-Benz E-Class have emerged and if proven to be correct, the car will be a worthy successor to the outgoing model.
First and foremost, the new E-Class will be larger than the current car which actually shares many of its components with the C-Class. Interestingly, the E-Class Cabriolet variant will arrive first in early 2017 followed soon after by the coupe.
Underpinning the new Mercedes-Benz E-Class will be the MRA architecture which is flexible enough to accommodate numerous wheelbase alternations and importantly, is lightweight. All up, the 2017 Mercedes-Benz E-Class will be lower and wider than the current model and with the coupe set to maintain the current car's lack of B-pillars, it should look extremely sleek.
From an engine standpoint, some serious changes are also expected. First off, Mercedes-Benz is ditching its V6 engines for inline six-cylinders and these will be joined by both diesel and petrol four-cylinder powertrains as well as a range-topping 4.0-litre V8.
The inline-six will be available both in petrol and diesel guises and will occupy the 200 hp to 400 hp bracket. Moreover, three hybrid powertrains will be offered however it remains unclear if these electric motors will be paired with the four-cylinder engines or the sixers.
[Via Car Magazine]