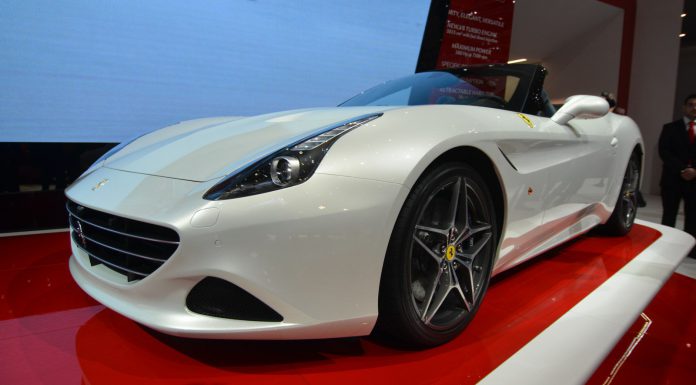 Ferrari today released its quarterly sales figures for the first three months of 2014. The Maranello-based automaker announced last May it would limit its annual deliveries in order to maintain its cars' exclusivity and high residual value, but based off its quarterly earnings for 2014, the strategy has not hindered its performance.
The Scuderia saw revenues grow to 620 million euros last quarter, representing a 12.5 percent gain year over year. This is a promising result considering the brand was without the California in its model lineup during the period, as it is being phased out in order to make way for the incoming California T.
"We want to keep total production of the cars in our range under the 7,000 mark once again this year whilst strengthening our economic results," Ferrari chairman Luca di Montezemolo said in a statement. "This target poses an even greater challenge in the light of the very substantial investments we are making in both our product and Formula One where an exceptional effort, financially as well, is required to bridge the gap with our competitors."
Despite the restriction in deliveries, Ferrari sales in the United States rose 8 percent to 494 deliveries. The trend continued in the Middle East with a 6 percent rise in sales to 150 units sold and in Japan as well with 128 cars delivered, almost twice as much as the same period last year. China too yielded positive results with 73 cars delivered, an increase of 4%. The real surprising result out of Greater China though was demand of the recently-released 458 Speciale, which swelled 42 percent during Q1 2014.
Ferrari's performance in its home market of Europe was equally as strong. Sales rose 3 percent in the UK to 168 cars delivered, effectively solidifying itself as the continents strongest market. The company has experienced negative results out of Italy in recent months, but saw an increase of 13 percent last quarter with 68 units sold. Sales in Germany slid 30 units to 162 deliveries, which Ferrari chalked up to the unavailability of the strong-selling California.
In total, the Ferrari delivered 1,699 cars in the first quarter of 2014, down 6 percent from last year, which puts it right on target with its goal of slightly reducing road car deliveries.