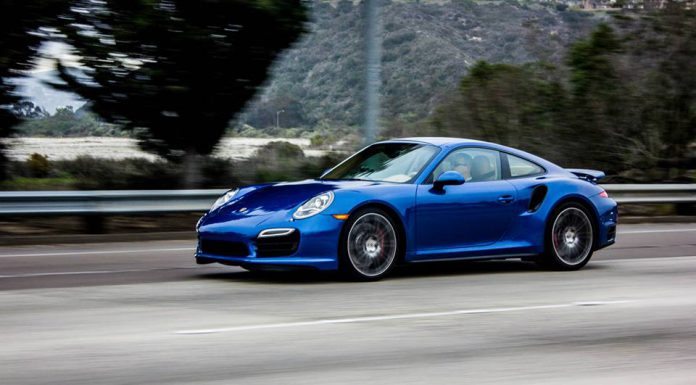 This gorgeous Porsche 991 Turbo is a perfect example of what can be achieved when beauty and brutal power get mixed.
With a twin turbo flat six engine producing 520 horse power and a stunning 0 to 100 km/h time of just above 3 seconds, it is simply a beast when it comes to putting the pedal down. As you've read here before, the Turbo model is Porsche's finest and strongest statement to all other supercars out there, and the 991 generation has brought much more than just sheer power to it.
One of the most amazing aspects of any 911 is how easily the car can be used on a daily basis and be a racetrack monster every weekend. While fast acceleration and nimble cornering is nice, roaming through Los Angeles should be fun when your car is as stunning as this beautiful blue Turbo is.