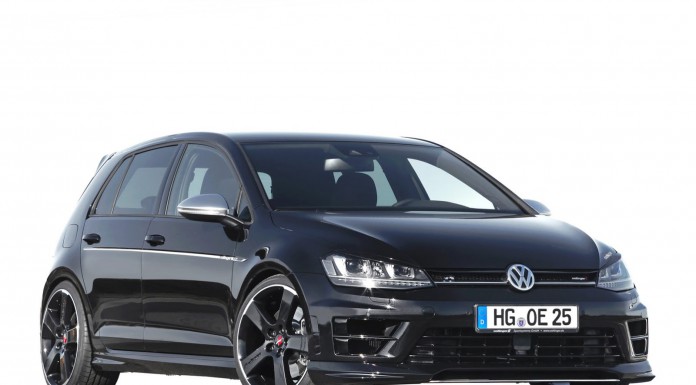 With talk about a 400 hp+ Volkswagen Golf being in the works, it is easy to forget that numerous tuning manufacturers already offer extensive upgrades for the Golf. The latest aftermarket tuner to offer upgrades for the latest VW Golf R is Oettinger and what incredible upgrades they are.
Oettinger already offers one tuning package for the latest Golf R which sees power rise up to an impressive 355 hp. However, the tuner has expanded its range and is now offering two further upgrades which will lift power up to 375 hp and 395 hp respectively! So if you can't wait for the Golf R 400 to hit the streets, then simply head to Oettinger and you'll be able to purchase a kit delivering just as much punch.
In case you needed reminding, the standard Golf R's 2.0-litre four-cylinder turbocharged engine delivers 295 hp and 280 lb-ft of torque. Consequently, it can hit 100 km/h in 4.9 seconds with the DSG and 5.1 seconds with the six-speed manual. In order to achieve the impressive performance gains, Oettinger has added a larger turbocharger, new exhaust system as well as a modified ECU.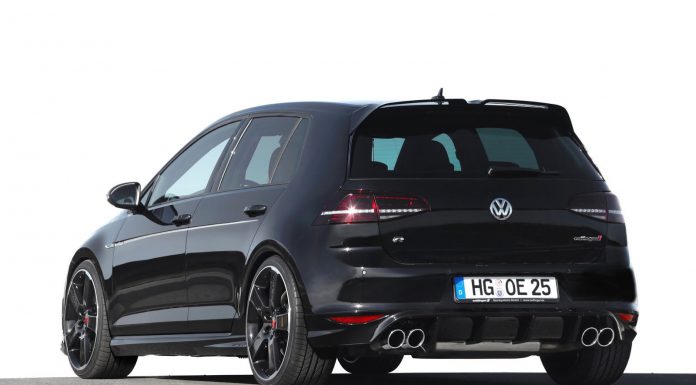 Alongside the sky-high 395 hp output available, the top-of-the-range Oettinger kit also delivers 368 lb-ft of torque. With all of this power running to all four wheels, the Volkswagen Golf R by Oettinger can reach 100 km/h in less than 4 seconds as well as a top speed exceeding 280 km/h.
Alongside the engine upgrades, a host of visual changes are available as well as a high performance brake system.