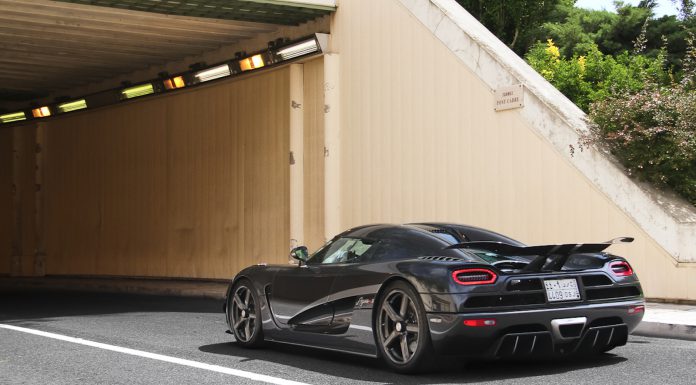 The Koenigsegg Agera R is a machine that was designed to push the limits and boundaries of the hypercar industry and as a result, the Swedish marque broke into the market as a serious contender to battle brands such as Bugatti and Pagani.
Todays Photo Of The Day comes from the Principality of Monaco. The white striped car itself had flown to the Rivera all the way from the Kingdom of Saudi Arabia. With its carbon fibre wheels and black finish, this Agera R certainly looks intimidating!
In the Agera R, 0-100 km/h is over in just 2.8 seconds with 200 km/h clocked in just 7.8 seconds. The ultimate top speed remains untested, however, Koenigsegg's super computers estimate that a top speed somewhere between 430 to 440 km/h is possible! Having driven the Agera R we certainly do not doubt any of the claimed figures!
This fantastic image was snapped by photographer Raphael Belly.