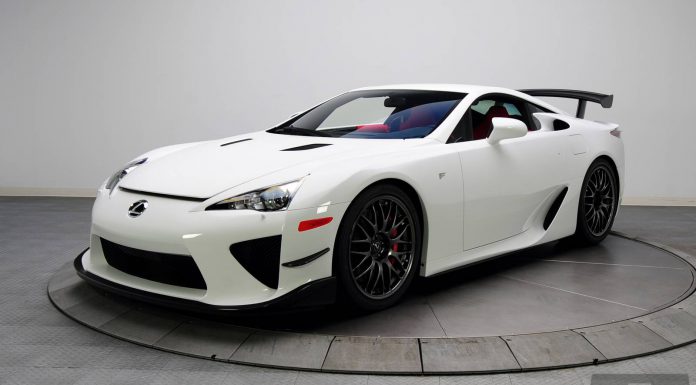 We know that BMW and Toyota are currently collaborating to produce two new sports cars; one for each brand. Now however, reports have emerged suggesting that the two companies are looking to work together to produce a next-generation Lexus LFA.
Thanks to BMWs new expertise in the sports car arena thanks to the creation of the hybrid i8, Toyota could certainly be interested in drawing on BMWs experience. As a result, the next-gen Lexus LFA could feature plug-in hybrid technology borrowed from the i8.
Of course, to make such a car a worthy successor to the screaming Lexus LFA of which production ended in late 2012, the electric motor from the BMW i8 would have to be joined by a new internal combustion more powerful than the i8's 1.5-litre three-cylinder. When it is all said and done, there's a great possibility that a jointly developed Lexus LFA could deliver more power than the previous car.
In case you didn't know, the original Lexus LFA features a potent 4.8-litre V10 engine delivering 552 hp and 354 lb-ft of torque. This power is sent to the rear wheels and the LFA can rocket to 100 km/h in just 3.7 seconds before topping out at an impressive 325 km/h.
While all of this is exciting, it's worth noting that nothing has been confirmed by either company and this could simply be another unfounded supercar rumour.
[Via 4WheelsNews]