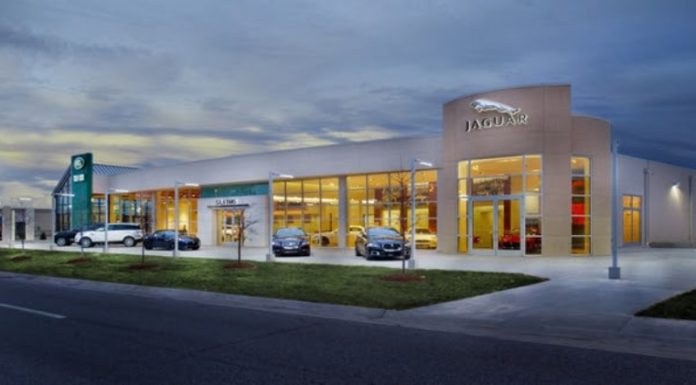 Jaguar and Land Rover will celebrate the opening of the 100th dual-branded Jaguar/Land Rover dealership in the United States when St.Louis, Missouri-based Asbury Automotive Group's new state-of-the-art Jaguar Land Rover centre opens for business on May 14. The dealership is a long-standing purveyor of Land Rover vehicles, but will now start to offer the Jaguar line-up alongside the luxury SUVs.
The new 36,000 square foot facility has 22 service bays and is dedicated to providing a compelling customer sales and service experience, Asbury Automotive Group says. Land Rover North America began combining the two brands together under one roof in 2003 in order to offer customers both the SUVs of the Land Rover lineup and the sporty sedans and coupes of the Jaguar portfolio.
"We are proud to offer this new dealership to the St. Louis community and are excited to celebrate the centennial grand opening with Jaguar Land Rover North America." Craig Monaghan, CEO Asbury Automotive, said in a statement.
Asbury Automotive Group's Land Rover St. Louis dealership is one of the oldest Land Rover retailers in the U.S., having operated since 1986. It has also operated a Jaguar dealership since 2012 and is one of the most successful Jaguar retailers in the country after selling 238 vehicles in 2013.