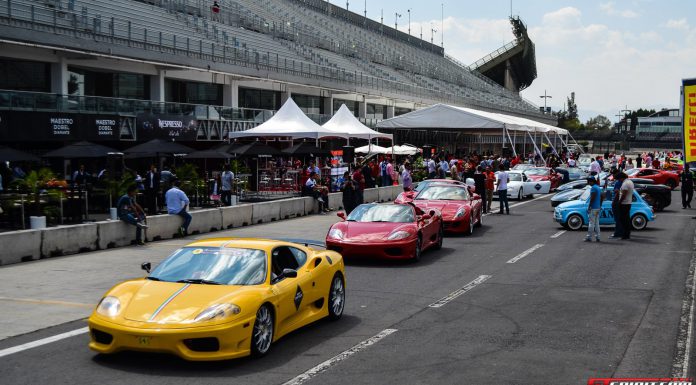 A few weeks ago Mexican Ferrari owners celebrated the brand's legacy and enjoyed the track at the Autódromo Hermanos Rodríguez during the Panorama Ferrari. For 2014, Ferrari welcomed everyone with their newest models and invited all of its clients to test their skills at the track.
Car spotters got images of the cars arriving at the meeting point and then at the entrance of the racetrack. While photographers were allowed to enjoy the magnificent Italian cars at the pit lane, few were lucky enough to get a ride on any Ferrari.
The Ferrari Owners Club brought along some excellent examples but we were surprised because none of the Enzo, F50 or F40 showed up such as they did a couple years ago. Although those cars were not present, some of their owners were, and decided to ride their 355, 308 or 360 CS. Sights and sounds were simply amazing and delighted both drivers and spectators.
Enjoy the galleries and tell us what you think about the festival, are you a Luigi kind of fan?