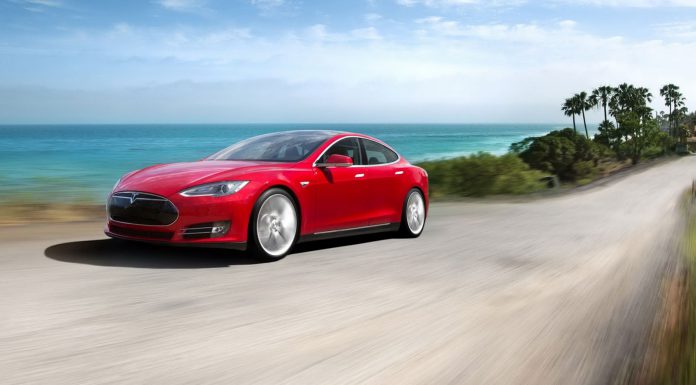 Each Chinese buyer of the Tesla Model S, which recently began sales in the booming Asian nation, will receive a free license plate. While that may not sound like anything noteworthy, in China at least, it is quite significant.
As part of the local government of Shanghai's attempt to crack down on the number of new cars hitting the already congested roads, they require motorists to bid on license plates at government-organised auctions. Some people are so keen to get a license plate that they're willing to pay up to $15,000 for them!
However, electric cars are exempted from this rule and typically receive a license plate free of charge. But that is typically only for locally made electric cars. Now, the Shanghai government has confirmed that it will grant special exemption's to foreign made electric cars like the Tesla Model S.
The only catch is that the special exemption is only valid for 3000 cars from an electric automaker. Consequently, once 3000 examples of the Tesla Model S are sold in China, the Californian based automaker will have to apply for more exemptions from the Shanghai government.
Tesla confirmed the news in their Q1 2014 financial release stating, "Model S drivers in the city will be entitled to free license plates, thereby avoiding the usual public auction price of $10,000 to $15,000 per plate."