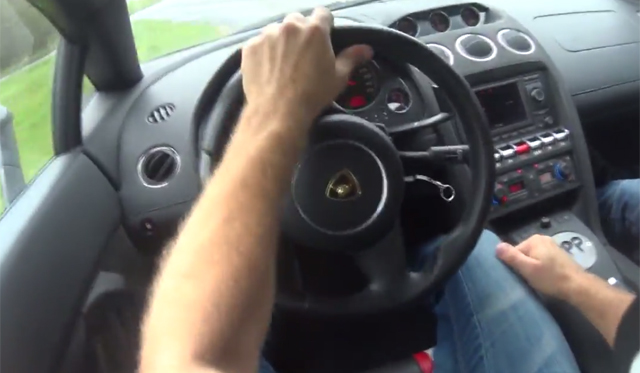 Unfortunately, most of us won't get the opportunity to drive let alone drift a car as fast and rare as the Lamborghini Gallardo LP550-2 Tricolore. However, thanks to the following video, you can get behind the wheel of this potent Italian supercar for some powersliding fun!
[youtube]https://www.youtube.com/watch?v=tJzf3LDGMCE[/youtube]
In case the name didn't tip you off, the biggest difference between the LP550-2 and LP560-4 is that the former is rear-wheel drive. As a result of this and its 550 hp, it becomes a real powersliding machine!