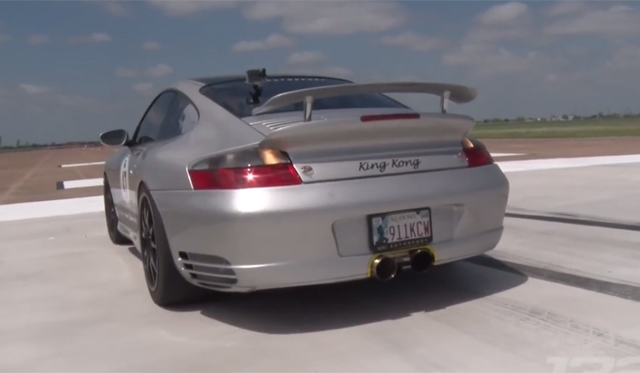 Tuning cars isn't easy. On top of actually tweaking and upgrading a cars engine to deliver more power, ensuring that that extra power is consistent and safely delivered to the road are just some of the elements which goes into creating a drag racing monster.
[youtube]https://www.youtube.com/watch?v=UJIK_e2a5Vs#t=189[/youtube]
The following 996-generation Porsche 911 has ticked these boxes and more but even still, while travelling at almost 180 mph recently, the twin-turbocharged 911 tuned to deliver upwards of 1500 hp, managed to spin and as you could imagine, it seemed like a pretty hectic ride!