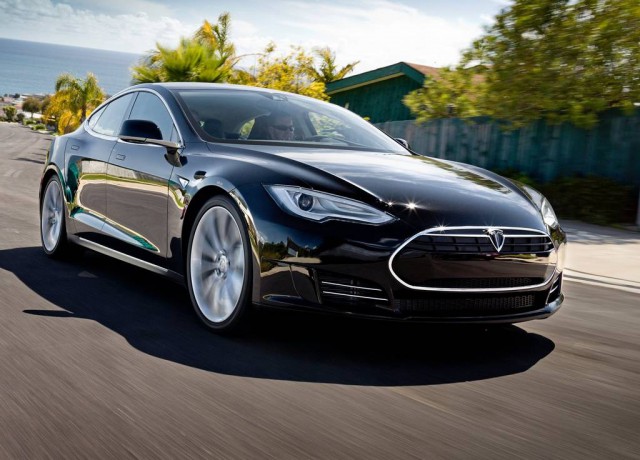 Tesla Motors has released its official sales and financial results for the first quarter of this and from the sales front at least, everything is looking perfect for the California-based electric car company.
Tesla managed to deliver an impressive 6457 Model S vehicles in the first three months of this year and managed to build just over 7500 of them. As a result of these impressive sales and production figures, Tesla CEO Elon Musk has confirmed that the firm is working on expanding its production facility to increase Model S production which also catering for Model X production likely to start in the spring of next year.
From a financial standpoint, Tesla revenues rose from the same quarter last year of $555 million up to $620 million. However, the manufacturer has posted a $49.8 million net loss for the first quarter of this year due predominantly to the firm's spending on further developing the Model S, creating the Model X and more affordable, 'third-gen' Tesla sedan.
Additionally, Tesla is continuing to expand its supercharger network and this year, wants to see the number of its stores and service centres increase by 75 per cent while also installing 200 supercharger stations worldwide.
Next month, a right hand drive variant of the Tesla Model S will arrive in the UK before coming to Japan and Hong Kong soon after.