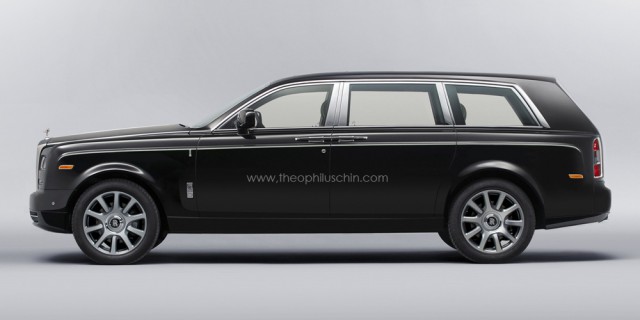 While yet to be signed off for production, the much talked about Rolls-Royce SUV is beginning to take shape at the British marque's design studios to ensure the viability of such a car.
While some believe that Rolls-Royce creating an SUV will undermine the brand, design boss Giles Taylor refuted this while recently speaking with Autocar. He went on and said, "I'm interested in function and functionality. I'm looking to create a properly functional vehicle – a shooting brake, not a crossover with a sloping roof. A proper SUV."
If and when the Rolls-Royce SUV does receive the final tick of approval for production, it would likely cost in excess of 200,000 pounds and arrive sometime in late 2017. This means it wouldn't be too behind the upcoming Bentley SUV which actually has been confirmed for production.
Likely to be a member of the Rolls-Royce Ghost clan rather than the Phantom, the Rolls-Royce SUV could prove particularly popular in China. "Many customers are now Chinese entrepreneurs – savvy and self-made with a young spirit," said Taylor.
"They might be as young as 30 years old and are very interested in authenticity, Chinese heritage and prestige," he said.
It is likely that the future SUV will be based around the new platform BMW previewed on the Vision Future Luxury Concept from Beijing.
[Via Autocar, Rendering via Theophilus Chin]