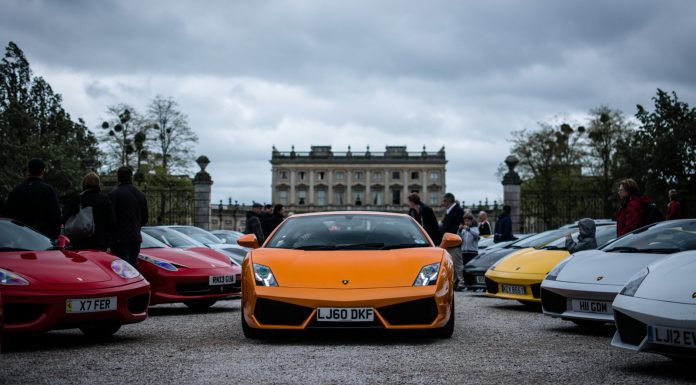 Clivedon House is a spectacular country house set in acres of National Trust protected forests and greenery. Every year droves of supercars bumble up to the manor over the gravel tracks and line the grand drive. The event has never been widely publicised and as a result the crowds are able to get up close and personal with the supercars before taking to the greens with picnic baskets in hand to enjoy the scenery adorned with equally stunning automobiles.
Unfortunately, as ever, the British weather proved to be predictably unpredictable and heavy grey clouds loomed over-head, the picnics would have to wait. Upon arrival the drive was bare, the grumbles of V8s and shrieks of V12s could be heard in the distance, the cavalry were on their way! Car after car the sight became more and more impressive. Ferrari's lined one side of the drive while Lamborghini's filled the other.
A handful of Porsche's including a fearsome all-black 997 GT2 RS and Turbo S Cabrio sat like outcasts from the Italian party! Further towards the house the real stars of the show rested, constantly surrounded by admiring spectators. Of all the cars, one stole all the looks, the infamous and legendary Ferrari F40. The hardcore Scuderia 16M and an unstriped 458 Speciale also proved to be popular.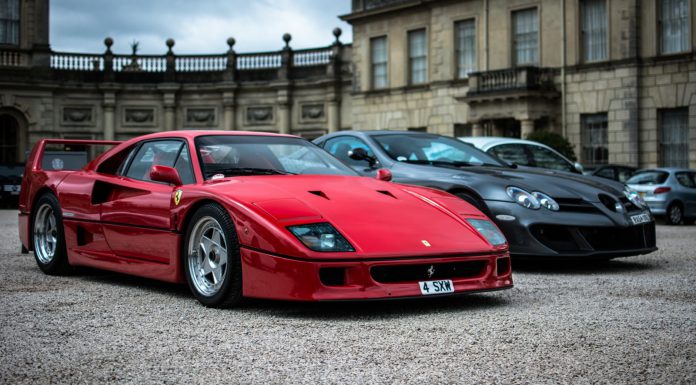 It was not all about the Ferrari's though, a very angry looking Lamborghini Murcielago SV and a brand new Giallo Aventador caused quite a stir, as did the very pretty and rare Espada! This was one very special meet.