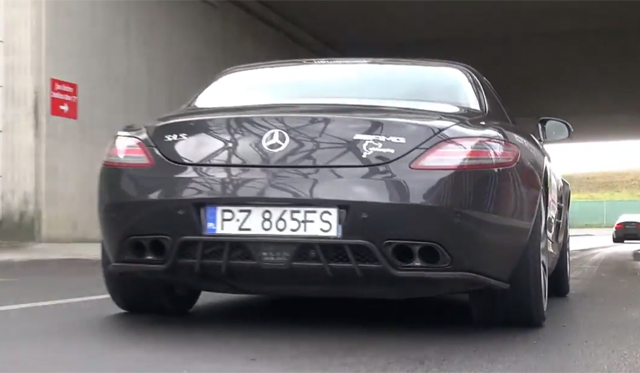 While it may be on the way out, the Mercedes-Benz SLS AMG will long be remembered for its tail-happiness, insane performance, everyday driveability but most of all, its burbling naturally aspirated 6.3-litre V8 engine.
[youtube]https://www.youtube.com/watch?v=JLvPyRyVheM[/youtube]
Left stock, the Mercedes-Benz SLS AMG sounds like nothing else on the road. However, the following example sounds even more unique thanks to the aftermarket Akrapovic exhaust which has been added. Filmed hitting what is arguably the most famous track in the world, the Nurburgring, this SLS AMG will literally send shivers down your spine!