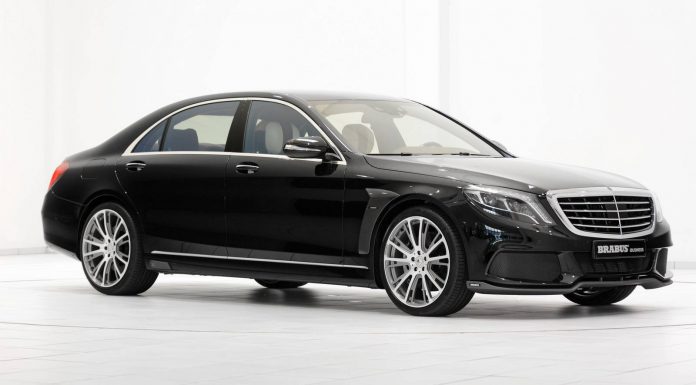 For most, the standard 2015 Mercedes-Benz S 63 AMG or S 65 AMG sedans are more than adequate. However, for those looking for even more luxury and most significantly, more power, then the Brabus 850 6.0- Biturbo iBusiness is the perfect car for the job.
Unveiled last year, one example is now up for sale in London with an asking price of 195,750 pounds. While that may sound like a lot, when you consider all the technology and performance that money buys you, it isn't actually too bitter a pill to swallow.
The car gets its name from the iBusiness infotainment system which is based on state-of-the-art components from Apple such as iPad, Mac mini, iPod touch and Apple TV, which are controlled and coordinated via the newly developed Brabus Remote app. In addition, the iBusiness system was designed to allow control of all functions of the COMAND system of the Mercedes S-Class from the rear seats using an iPad mini.
Thanks to a host of performance modifications, the Brabus 850 6.0 Biturbo is brutally fast. The V8 produces its peak power of 850 hp at a low 5,400 rpm. The equally potent peak torque of 1,450 Nm is limited in the car to 1,150 Nm to protect the powertrain as a whole. It is available steadily on a plateau between 2,500 and 4,500 rpm. A limited-slip differential with a locking rate of 40 per cent is available as an option.