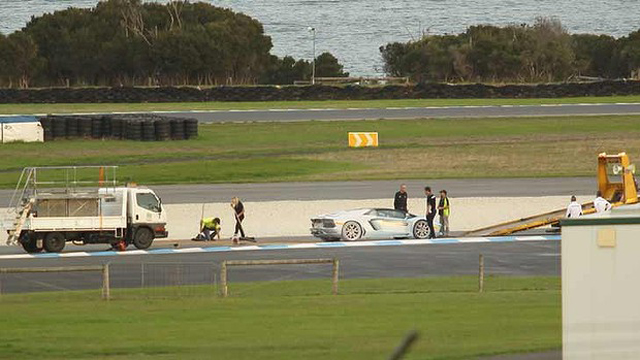 A Lamborghini Aventador Roadster has gone up in flames during press drivers at the famous Phillip Island circuit in Australia.
The expensive Italian supercar caught fire when a Top Gear Australia editor was behind the wheel. Prior to the blaze, the Aventador Roadster had ran around the stunning race track dozens of times.
However, seemingly out of nowhere, smoke and flames billowed out the engine bay. Fortunately, track crews were able to extinguish the blaze before it took hold of the Aventador Roadster and as the images show, a number of fire extinguishers were used leading to the dirty appearance of the car.
Interestingly, Lamborghini reportedly instructed those at the tests not to report on the fire.
The Italian marque hasn't confirmed what caused the fire, but is believed that there was a small oil leak which dripped onto the hot exhaust. Lamborghini's head of south-east Asia and Pacific Sebastien Henry said, "Automobili Lamborghini has confirmed that the issue was accidental due to the vehicle's extended track use in a high-temperature environment.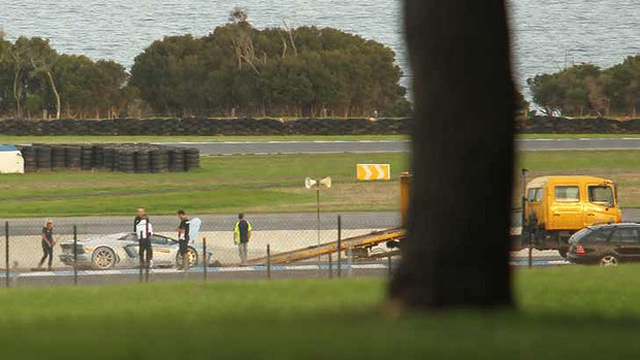 "The investigation has also confirmed that the issue was not due to any fault in the design or construction of the vehicle."
It is hard to determine just how extensive the damage to the Aventador Roadster is but some expensive engine and exhaust components will likely have to be replaced.
[Via Drive]