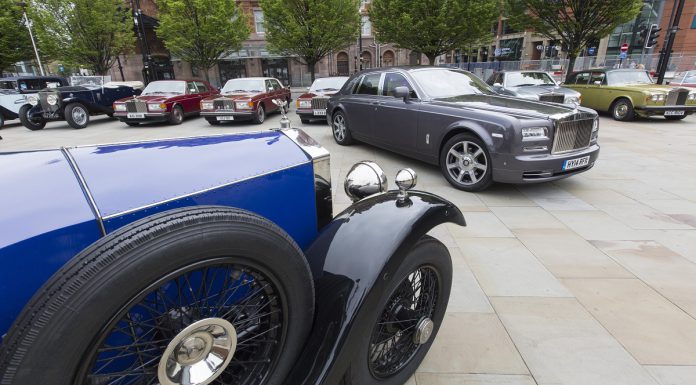 This past Sunday, Rolls-Royce Motor Cars celebrated the anniversary of the first meeting of company founders Charles Rolls and Henry Royce. The pair met in 1904 in Manchester, where they laid the foundation for what would become one of the most successful British automotive marques in history.
The celebrations took place at the Goodwood Motor Circuit in West Sussex and at the site of the original meeting place of Rolls and Royce, The Midland Hotel. The 'Supercar Sunday' Breakfast Club meeting at Goodwood had a Wraith, Phantom Coupé and Ghost on display for attendees to see, alongside the array of participating supercars. It attracted the largest number of participants and show-goers in the history of the Breakfast Club, with 1000 cars on display inside the circuit and more than 14,000 visitors coming and going throughout the day.
Meanwhile, at The Midland Hotel, the tone was a little more sophisticated. A 2014 Rolls-Royce Phantom joined more than 30 heritage Rolls-Royce cars on display outside the hotel, including a Silver Spirit and Silver Seraph. The event was hosted by the prestigious Rolls-Royce Enthusiasts' Club.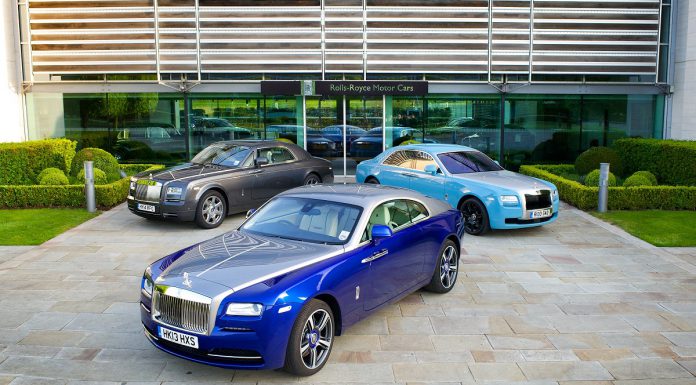 Both the Supercar Sunday event and the Midland Hotel meeting were a huge success, giving a respectful nod to the day when a brilliant engineer and an ambitious salesman joined forces to create a quintessentially British automaker whose name was synonymous with quality and luxury.