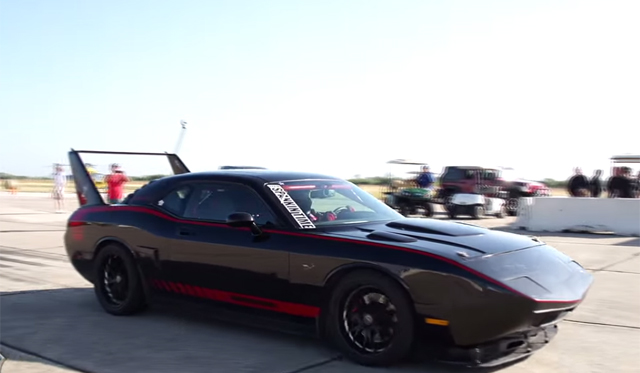 In the world of classic American muscle cars, few can touch the legendary Plymouth Road Runner Superbird. As a heavily tuned variant of the regular Plymouth Road Runner, the Superbird saw the inclusion of three brutal V8 engine options, each with epic power and torque. However, the most iconic feature of the Superbird is its massive rear wing.
[youtube]https://www.youtube.com/watch?v=97X4oF_c2As#t=36[/youtube]
One passionate Dodge Challenger owner recently decided to turn his already potent Challenger into an out of this world 1000 hp beast inspired by the original Plymouth Superbird with massive rear wing included.
Alongside the rear wing, this Challenger also features a front nose inspired by the original car and while the rear wing is somewhat questionable, the car as a whole looks absolutely incredible. Will Dodge ever decide to create a successor to the Superbird based on the Challenger? No, but if it did, it would look like this and we would approve!