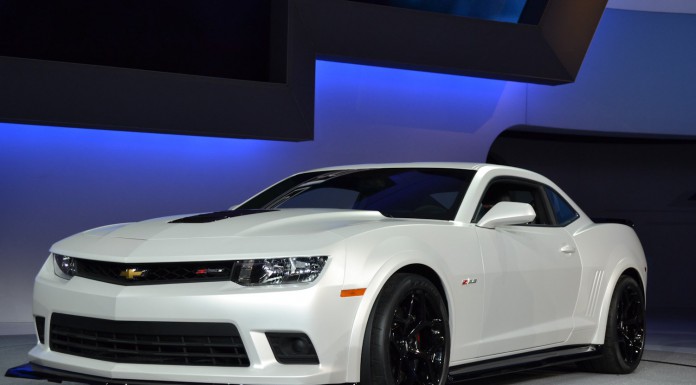 At $75,000, the 2014 Chevrolet Camaro Z/28 is very expensive compared to the other Camaro models available. However, thanks to the fact that it comes standard with massive carbon ceramic brakes, a brand new suspension system as well as super sticky Pirelli P Zero Trofeo R tyres, that price becomes justifiable.
Now it can be confirmed that Chevrolet will begin offering parts from the Z/28 on regular Camaros. Chevrolet will offer no less than nine different Z/28 performance packages for other Camaros. One of the most exciting packages set to be made available is the Z/28 suspension kit. As the name suggests, it includes the Z/28's spool-valve dampers, springs, anti-roll bars and more. Additionally, the Z/28's advance helical differential is available in a specified package.
Some of the other Camaro Z/28 parts to be made available will include the Z/28's brake cooling ducts, cold-air intake, exhaust manifolds for V8 powered models, Recaro seats, as well as with a host of differential cooling features.
Elsewhere, some of the most prominent visual and aerodynamic changes present on the Z/28 will be available to other Camaro owners. For example, the massive front-splitter, wheel-lip extensions, underbody tray and bootlid spoiler can be purchased.
Final details including costs for the packages haven't been revealed but expect to hear more soon.