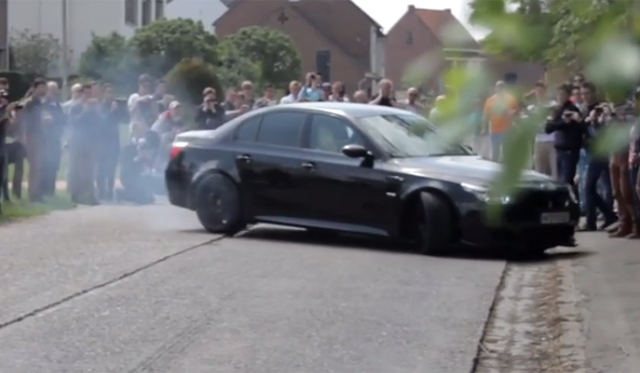 When you have a car delivering over 600 hp to the rear wheels, things are always going to be a little tricky. This is what the following owner of this BMW E60 M5 found out after losing control of the car while doing a burnout!
[youtube]https://www.youtube.com/watch?v=Kr0OOh9e2hw[/youtube]
The clip was filmed in Belgium and shows the driver of the modified V10 engine being unable to control the car after the tail kicks out while lighting up the rear wheels. As a result, the car almost drifted into spectators but fortunately, no one was hurt. The same thing can't be said about the M5 driver's ego.