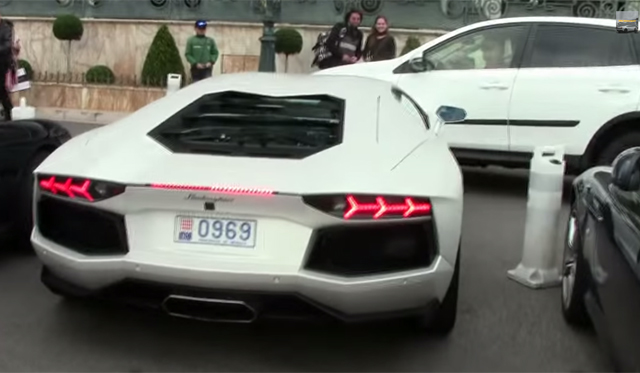 On the surface, one could think that valets have absolutely epic jobs. And this is quite understandable because if working for high-end hotels, they get to drive some of the world's most expensive supercars. Of course by drive, we mean park cars which are notoriously difficult to park.
[youtube]https://www.youtube.com/watch?v=MXEyb7LrUWc#t=55[/youtube]
Well one valet working in Monte Carlo experienced first-hand the risks of his job after somehow crashing a stunning matte white Lamborghini Aventador in Casino Square!
It is believed that after parking the car, the valet thought it was a good idea to rev the potent 6.5-liter V12 engine delivering 690 hp. However, unbeknownst to him, the car was in first gear and it rocketed into a white SUV passing by!